By Paul Johnson on May 30, 2023 in Attractions, Austria, Eastern Europe, Europe, France, Germany, Going Out, Ireland, Poland, Regions, United Kingdom, Western Europe
European cities are a treasure trove of cultural heritage, attracting travellers from all corners of the world. But while popular attractions like national art museums or historical buildings are a must-see on every tourist's agenda, there is a whole other world of eccentricity waiting to be explored.
So, if you're looking to experience something a little different on your next European city break, the travel experts at luggage storage network Stasher have compiled a list of the best bizarre museums to visit in some of Europe's most popular cities based on tourist reviews.
1. Scout Museum, Vienna
The highest-rated museum with a difference in Europe is the Scout Museum (or Pfadfindermuseum) in Vienna, Austria. Boasting an impressive 4.9 stars out of 5 on Google Reviews, the museum is praised for its amazing storytelling about the history of the scout movement and for its regularly updated exhibitions.
The entrance fee is just €4 (£3.40) for adults and €2 (£1.70) for children under 18, making it an affordable attraction for those with an interest in boy scouts – or those who want to learn more. The museum is open to the public at limited times on Thursday and Friday each week and at other times by prior arrangement.
2. Stained Glass Museum, Kraków
The Stained Glass Museum in Kraków, Poland is the second highest-rated bizarre museum in Europe, with a visitor rating of 4.8 out of 5. The museum has a rich history, operating as a functioning stained glass workshop since 1902 and even continued operating through World War II.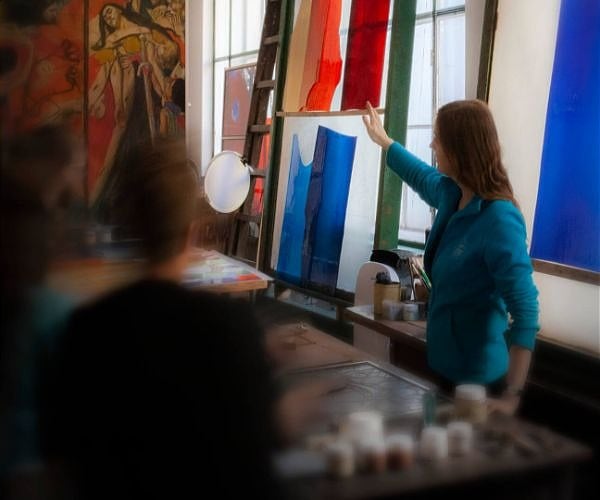 Guided tours at the museum are offered for 42 PLN (roughly £8). For those who prefer to get hands on, the museum also offers workshops to make your own stained glass souvenirs. Opening hours for visitors are from Tuesday to Saturday from 11:30 am to 1:30 pm and 2:30 pm to 4:30 pm, on Saturdays: 10:00 am to 5:00 pm. Tickets can be purchased via the on-line booking system or at the museum box office.
3. The Magic Circle Museum, London
The Magic Circle, which is the self-proclaimed most famous magic society in the world, has its headquarters in London. It even counts the newly crowned King Charles III as an honorary member. The enchanting venue is highly coveted, with an average review score of 4.8 out of 5.
It is home to a treasure trove of items telling the story of magic, including the shoes that Dynamo wore when he famously walked across the Thames and the first book written in English about magic over 400 years ago. The Magic Circle Museum only welcomes visitors through its public events programme and doesn't accept walk-ins – so check before you travel.
4. Fairground Art Museum, Paris
This whimsical museum is certainly one for the playful-at-heart travellers. With a Google Review rating of 4.7 out of 5, you'll want to consider adding this to your Paris itinerary. Described as "a world of dreams", the Fairground Art Museum is full of curiosity cabinets, carnivals, incredible gardens and Belle Epoque funfairs. Its interactive format frees visitors from traditional museum window displays and labels.
Guided tours can be booked online through the website and last 1.5 hours. They cost €18.80 (roughly £16.30) for an adult, or €12.80 (roughly 11.12) for children between 4 -11 years old.
To avoid disappointment, make note the museum is only open on Wednesdays, weekends and school holidays. Available dates for booking are released 2-3 weeks before the visit date.
5. Imperial Carriage Museum, Vienna
Perhaps not one for petrolheads, the Imperial Carriage Museum in Vienna, Austria, celebrates transport from a bygone era and has a good average tourist rating of 4.7 out of 5. Visitors to the museum can expect a spectacular and vivid impression of court life, featuring many original historical carriages (not replicas) from Queen Sisi's era to the 1900s.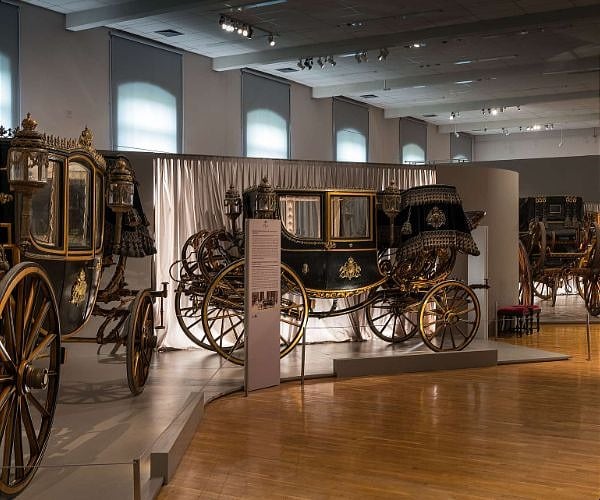 The museum has an entrance fee of €12 (roughly £13.82) but generously offers free entrance for anyone under the age of 19.
IMPORTANT NOTICE:
If you are reading this article anywhere other than on A Luxury Travel Blog, then the chances are that this content has been stolen without permission.
Please make a note of the web address above and contact A Luxury Travel Blog to advise them of this issue.
Thank you for your help in combatting content theft.
Other unique museums in the top ten include those dedicated to industrial objects, snow globes, post and vintage radios.
Rank
Museum
Citylocation
Average touristreview rating (/5)
1
Scout Museum
Vienna
4.9
2
Stained Glass Museum
Krakow
4.8
3
The Magic Circle Museum
London
4.8
4
Fairground Art Museum
Paris
4.7
5
Imperial Carriage Museum
Vienna
4.7
6
Postal Museum
Paris
4.7
7
Surreal Museumfor Industrial Objects
Berlin
4.7
8
Museum ofCarriages and Sleighs
Munich
4.7
9
Ye Olde Hurdy GurdyMuseum of Vintage Radio
Dublin
4.7
10
Original ViennaSnowglobe Museum
Vienna
4.7
And what's worth skipping?
While the curious nature of these bizarre museums makes them interesting – not all are worth visiting, according to tourist reviews. So, which museums scored the lowest in the study?
The Torture Museum in Amsterdam is the lowest rated, with an average review score of 3.3 out of 5. Most criticisms of the museum are due to both its small size and lack of any captivating displays.
The Lighting and Heating Tools Museum in Istanbul placed 2nd lowest rated, receiving an average score of 3.3 out of 5. Whilst being mentioned as one of its kind, the majority of negative reviews are around the museums' lack of hygiene and cleanliness. Additionally, it appears the Museum hasn't communicated closure periods well, with visitors arriving to find the experience unavailable with no warning.
A Berlin duo of the Museum of Unheard of Things (3rd) and the Museum of Gas Lanterns (4th) fill the next two places among the lowest rated. Most of the formers negative reviews consist of closure periods, though the latter's preservation of their gas lanterns has been criticised most.
The Museum of Fantastic Art in 5th place has a focus on surrealism. With an average score of 3.6 out of 5, the Brussels museum has received backlash for its 'misleading' name according to some visitors.
Methodology
A sample of 62 museums were selected from a seed list, comprising of the weirdest museums around Europe. The museums were then checked for their open/closed status through manual research. The average Google Reviews were collected by museum, and thus ranked. Where museums had the same average review rating, the number of reviews was taken into account.