Hood's offers some of the best self-catering accommodation in Dorset. To turn off the road to Bridport, grass growing on a lane made for horse carts, is to step out of frenetic modern life into a blissful rural retreat.
That track, yellow primroses flowering on a sunny bank, hedgerows laced with holly and ivy, leads to Kingsland Farm. Hood's and sister property Loaf are literally Dorset Hideaways.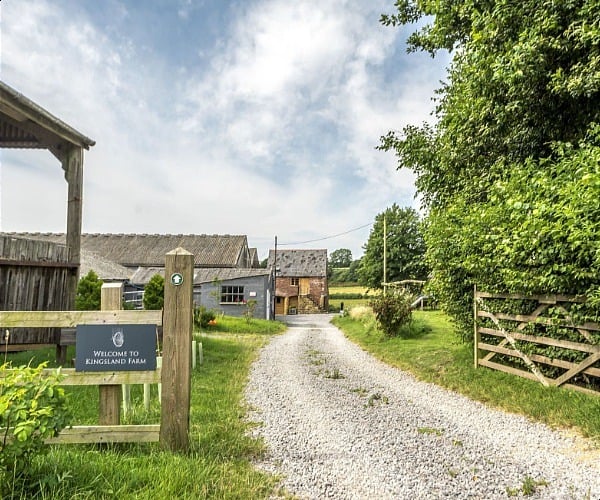 Dorset Hideaways is a large collection of luxury holiday properties, often dog-friendly, scattered throughout one of Britain's most scenic counties.
From Hood's, a panoramic window looks out over sheep-dotted Marshwood Vale and onto Colmer's Hill. This view has echoes of Thomas Hardy's Wessex. A rural landscape where Hardy's characters, such as Jude and Tess, trudged through lanes and across heathland, looking for work, for love, for fulfilment.
Built on the footprint of an ancient cart store and a 1930s milking parlour, two bedroom Hood's sits alongside Loaf: a cosy bolthole for two. Both provide upscale self-catering accommodation, far from the madding crowd.
The name Hood's and Royal Navy sail ships displayed on the windows honour the proud naval tradition of the local seafaring Hood family. After the drama of service in the Napoleonic wars, Kingsland Farm provided respite for some of the family.
The welcome
A week before arrival an e-mail details directions and door code. The property guide includes recommendations, and sometimes discounts, for local pubs and restaurants.
A hamper welcomes us with bread, cake, coffee, crackers, crisps, marmalade, tea and a very good bottle of Merlot. Butter, cheese and milk await in the fridge. There is even a bone-shaped biscuit for the canine guest.
As ours is a multi-generation, multi-species stay, the cot, dog crate and high chair we had requested are all in place.
The property
Two spacious bedrooms, both with flatscreen SMART televisions, are located where the brick built cart-house once stood. The timber-beamed master bedroom has an en-suite bathroom hosting a shower. A creative eco-detail is that the headboard, with waste-not-want-not ingenuity, comes from surplus vinyl flooring.
Featuring another vinyl headboard the light graphite coloured second bedroom also has a super king bed that can be set up as twin beds. This restful room is close to the main bathroom with both shower and bath. Handmade Gardener's lemon verbena scented soap comes from Bramblewood. Eco-friendly hand wash, body lotion and shampoo are provided by Bright Earth.
Kitchen and dining area flow through to the lounge in the open plan living room. A head-height long rectangular window, once providing ventilation for the milking parlour, runs along the length of the room.
An exceptionally well-equipped kitchen invites guests to relax and to enjoy cooking. Knives are sharp, dish-washer tablets ready, and four recipe books inspiring.
The facilities
Hood's large deck hosts a wooden table plus two benches for al fresco drinks and dining. Sun loungers are available too.
Guide books and local maps provide plenty of suggestions for walking.
A utility room with washing machine and separate drier helps to keep on top of the laundry.
IMPORTANT NOTICE:
If you are reading this article anywhere other than on A Luxury Travel Blog, then the chances are that this content has been stolen without permission.
Please make a note of the web address above and contact A Luxury Travel Blog to advise them of this issue.
Thank you for your help in combatting content theft.
Location
Six miles from the Jurassic Coast, the nearest beach is at West Bay. You may recognise it as a brooding location from the Broadchurch TV series.
The 65 acres of the Furleigh Vineyard, which provides tours and tastings, is within walking distance of Kingsland Farm. While buzzards fly overhead, wine lovers taste some of Furleigh's range of wines.
Heading west, nearby Lyme Regis reminds visitors of its reputation for fossil-finding. Inland, the Royal Fleet Air Museum represents the Royal Navy in the Air with over 90 aircraft, 2 million records and 30,000 artefacts. At Bovington, The Tank Museum tells the military vehicle's story since its appearance in the First World War.
Monkey World, near Wareham, is a sanctuary for mistreated apes from across the planet. Chimpanzees from Spanish beaches, monkeys from Chilean laboratories and even abandoned pets from the UK, are amongst the 260 primates given a second, better life on the rescue centre's 65 acres.
Only closed to visitors on Christmas Day, Monkey World has helped 28 governments across the world to counter illegal primate trading, by providing rescue and rehabilitation for 25 species. In the process, Monkey World provides education and entertainment for around 400,000 visitors every year.
Other nice touches
Chalked blackboards give hints on how to spend days, either sunny or dull.
Dogs can enjoy a luxurious dog wash in the neighbouring barn in a roll-top bath with dog shampoo supplied.
Binoculars are provided to spot barn and tawny owls, kestrel, skylark and summer visits from swallows.
Cost
Dorset Hideaways offer short stays at Hoods, sleeping 4, from £503 (£42 per person per night) or 7 nights at £914 (£33 per person per night).
Loaf, the adjacent property, sleeping 2, has short breaks from £248.
For accommodation in the former granary, this provides a competitive price of £62 per person per night.
For a longer stay in Loaf, 7 nights begins from £811.
The best bit
Pack flip-flops, slippers and walking boots for the varied charms of Hood's and Dorset beyond.
From the standout Corfe Castle, through the spectacular Lulworth Cove and along the fossil-laden Jurassic Coast, Dorset offers many spectacular stretches of unspoilt coastline.
The final verdict
Neighbouring Hood's and Loaf live up to their billing as perfect Dorset Hideaways. Booked together they make for an idyllic rural retreat for groups of family or friends.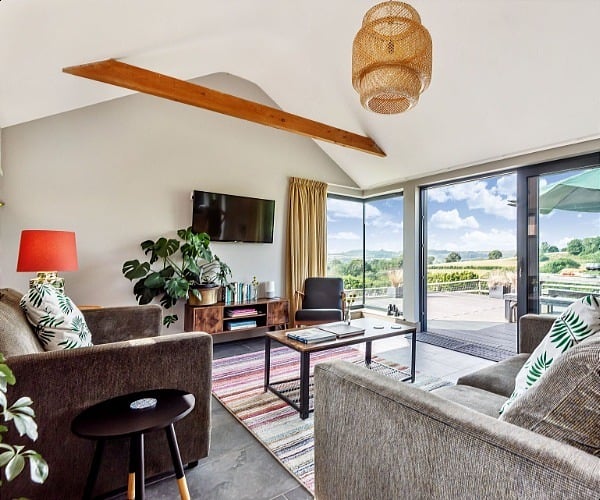 With panoramic views from both bath and lounge, magazines on the glass coffee-table, tempting books piled in the bedroom, Hood's is the rural retreat that you had always wished for.
Disclosure: Our stay was sponsored by Dorset Hideaways.