Summer is behind us, the days are getting shorter, and winter is around the corner. Time to start planning your next holiday! And what better place to visit after a long and cold winter than Western Canada. Nature celebrates as the sun begins to shine, animals come out of hibernation, flowers blossom and trees turn green.
The Spring equinox on March 21 signifies the official start of the season. However, because Canada is so large, the time it actually arrives can differ slightly in certain parts of the country. The province of British Columbia is moderated by the Pacific Ocean, meaning winters are mild and spring is in full bloom in April and May. On the other hand, the Rocky Mountains in Alberta take a little longer to warm up and spring really takes hold in May and June.
No matter where you go in Western Canada, Spring is a beautiful and awe-inspiring time to do it. Not only is it quieter, there are endless opportunities to stretch your legs, get off the beaten path, and fully relax into the holiday of a lifetime. Below you'll find seven invigorating reasons why spring in Western Canada will leave you sprung!
1. It's maple syrup season
Canada is known for its maple syrup and provides the world with a shocking 80% of its supply. The touch of warm weather brought by spring means the trees have turned their stored starch back into sugar – and they are ready to be tapped. Festivals are held around the country to celebrate this harvest. Taste unique maple foods like maple taffy, made from pouring boiling hot maple syrup onto snow which immediately turns it gooey and delicious. Learn the First Nations traditions on how maple syrup was made. Watch sugar making demonstrations, take a woodland wagon ride, and more. You don't want to miss this Canadian tradition that will leave your taste buds satiated and your belly full.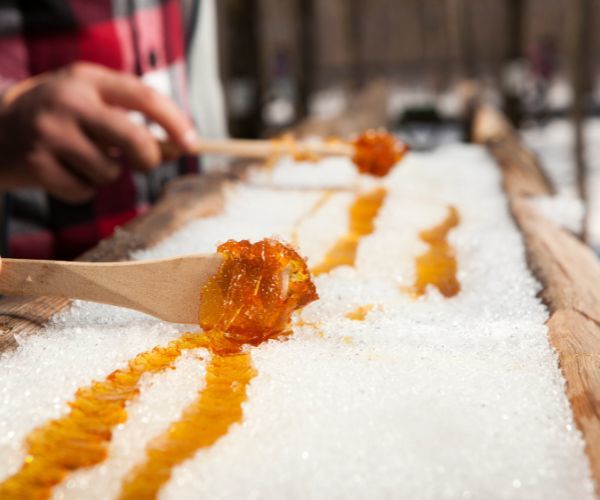 2. You can still go skiing
Yes, you read that right! The mountains in Canada are usually snow-capped all year long and most ski resorts in the west are open well into May. Perfect for a day or two of spring skiing that will provide you with blue skies, soft, forgiving snow, and pure bliss. Not only are there amazing deals on resort passes and accommodations, you'll find quieter slopes and shorter lift lines. Or why not skip the queues altogether and try some heli-skiing?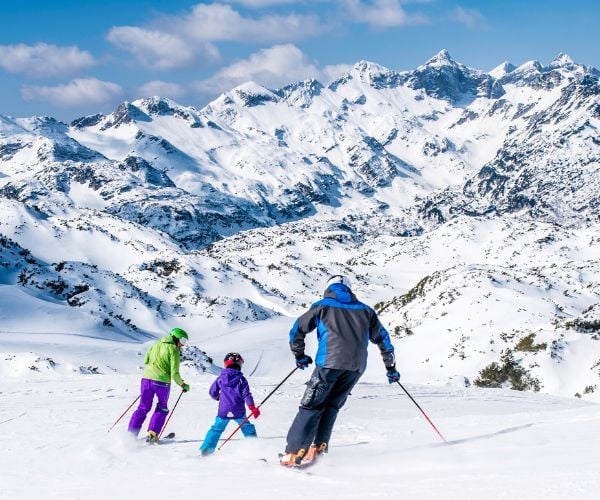 Temperatures are warmer and days are longer, meaning you can enjoy drinks in the sun after a day on the slopes. If you're up for it, join the 'Slush Cup': Canadian ski seasons are usually concluded with this contest where participants put on a costume and ski straight into an icy pool of water.
3. Canadian wildlife is really coming alive
As you may or may not know, spring is mating season! Canadian wildlife has woken up from a long hibernation and countless birds, wolves, moose, bear and more, are ready to find a mate, get busy, or take care of their young. Baby birds will hatch, young Canadian geese follow their mothers in tow, and baby deer, elk, and moose are learning to take their first steps on wobbly legs. A visit to Banff National Park at this time of year is well worth the trip!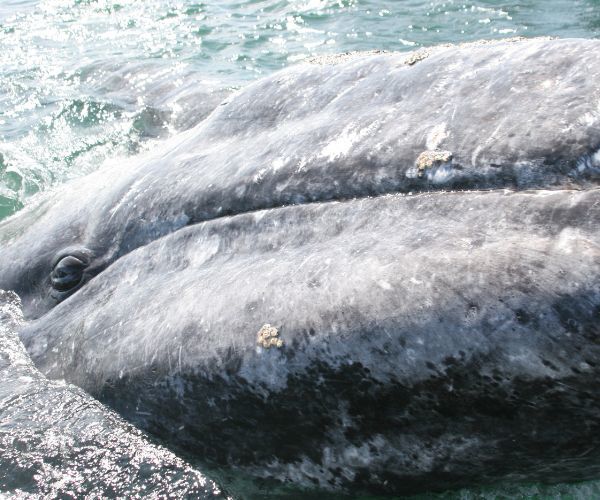 Spring is also a beautiful time for whale-watching. Tours are less busy and there are fewer boats on the water. Remember to bundle up, it's a lot colder on the ocean than on the land! Tofino, British Columbia has an incredible whale watching season and is known for the gray whale migration, where 20 thousand whales swim past British Columbia's shores on the way to Alaska.
IMPORTANT NOTICE:
If you are reading this article anywhere other than on A Luxury Travel Blog, then the chances are that this content has been stolen without permission.
Please make a note of the web address above and contact A Luxury Travel Blog to advise them of this issue.
Thank you for your help in combatting content theft.
4. Go chasing incredible waterfalls
As the snow melts, raging rivers create powerful and thundering waterfalls. They are a sight to behold, and spring is the best time to chase them! Peak run-off times can vary between locations, but always coincide with the height of spring in the region. In British Columbia, water levels rise at the end of March and well into April and May. The snow on the Rocky Mountains takes a little longer to melt, so here you'll find the best waterfalls in June. Make sure you take safety precautions as you head out the door for your adventure. Waterfalls and high water levels cause mist, which makes the terrain very slippery. Choose footwear with a good grip, watch your step, and steer clear from the edge above a waterfall. No climbing!
5. Flowers are in full bloom
The first bud of spring is highly anticipated in Canada, particularly in Victoria and Vancouver, British Columbia. Tulips, magnolias and daffodils are spread across 22 hectares in Victoria's famous Butchart Gardens. Spend an afternoon strolling among the flowers, visit the fountains and take a ride on the historic carousel. Closer to downtown Victoria is Beacon Park Hill, a perfect spot for a picnic lunch! There you'll find purple crocuses and pink cherry blossoms on full display.
In the 1930s, the city of Vancouver was gifted 500 cherry trees from Japan as a thank you for the service of Japanese Canadians in WWI. Now the city is home to over 40,000 of them! You'll find them scattered across residential neighbourhoods to downtown parks, making the city burst with pink and white blooms every spring. There is even a yearly Cherry Blossom Festival to celebrate it!
6. Hiking season has returned
If you're an outdoor enthusiast, spring is the signal that hiking season is back on in Canada! The Western provinces have warmed up, the snow has melted, and you're ready to put on your boots and get off the beaten path. The national parks in Canada offer an abundance of nature and endless trails for all levels. In particular, Banff National Park in Alberta has over 2,500 kilometres of well-maintained and easily accessible trails. Jasper National Park has more than 990 kilometres of hiking trails, originally created by wildlife, early travellers, explorers, and fur traders. You'll find an adventure in every step!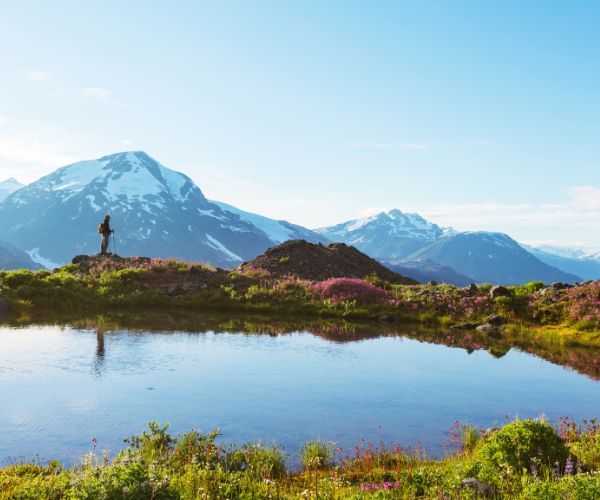 7. Wine touring in the Okanagan Valley
If your idea of being outdoorsy is enjoying a great glass of wine on a sun-drenched patio, you'll love the Okanagan Valley. Roughly 200 kilometres long and 20 kilometres wide, it lies between the Columbia and Cascade mountain ranges in the province of British Columbia. With over 200 wineries, this is Canada's second largest wine producing region (and British Columbia's first!). The vineyards primarily grow vitis vinifera, with the top planted grapes being chardonnay, merlot, pinot gris, and pinot noir. The Okanagan Valley is particularly beautiful in the spring. You'll enjoy sunny days, quiet tasting rooms, and just-released vintages on your visit.
Andrew Morten is the Founder of Little America. Little America creates bespoke, tailored trips to the United States and Canada.
If you would like to be a guest blogger on A Luxury Travel Blog in order to raise your profile, please contact us.