British Airways' Gatwick-based subsidiary, BA Euroflyer, has added Montpellier, Corfu, Mykonos and Innsbruck to its short-haul route network, in addition to a new summer Salzburg service.
Montpellier, in the south of France, is a new addition to British Airways' network, operating three times a week in the summer from 27 May 2023.
The service to Mykonos bolsters the existing summer routes from London Heathrow and London City, while Corfu is in addition to the existing London Heathrow service. Innsbruck sees an addition of eight new weekly flights in the winter season, which complements the current six times weekly service from London Heathrow.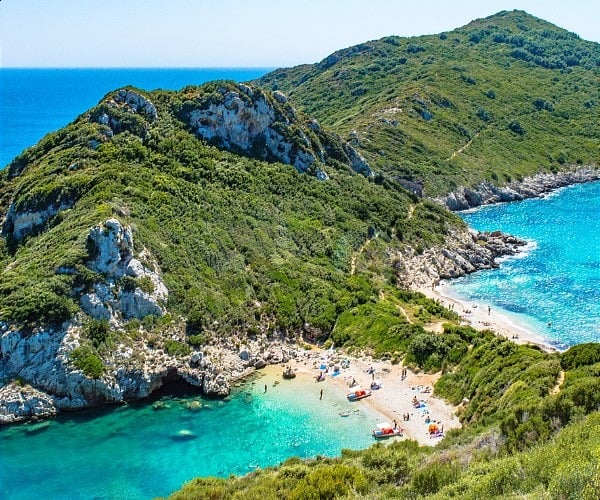 BA Euroflyer's summer service to Salzburg will complement the existing winter services from London Gatwick, London Heathrow, London City and Southampton.
The airline has also put its short-haul Gatwick winter schedule on sale, offering 21 destinations to customers looking to book winter holidays and city breaks. Ski hotspots include Geneva and Turin, while winter sun destinations include Tenerife and Lanzarote.
The announcement of new routes follows recent news that BA Euroflyer received its Air Operator's Certificate (AOC) and Operating Licence from the UK Civil Aviation Authority (CAA). This allows it to operate as a subsidiary airline in a similar manner to the company's existing subsidiary, BA Cityflyer, flying under the British Airways brand and delivering the premium British Airways service customers know and love.
Flying to nearly 40 destinations throughout the year, British Airways is the only airline based at Gatwick to offer both business and economy cabins on all short-haul flights. Customers flying from Gatwick also enjoy a generous baggage allowance, free water and snacks, free seat selection at -24 hours and frequent flyer benefits such as lounge access. Customers flying in Club Europe (business class) enjoy a premium check-in area, lounge access and a complimentary gourmet meal and bar service on board.
Executive Club Members can enjoy all benefits of their membership across the BA Euroflyer network, including the earning of Tier Points and Avios on eligible flights, and a minimum of 12 Reward Seats on every flight, starting from as little as £1 plus 18,500 Avios.
Flights are on sale now and can be booked at www.ba.com.
Start date
Flight number
Departing LGW
Arriving at destination
Flight number
Departing destination
Arriving LGW
London Gatwick (LGW) to Montpellier (MPL): Summer 2023
27 May 2023
Three per week
BA2620
Tue: 0720Thu: 0715Sat: 1350
Tue: 1005Thu: 1000Sat: 1635
BA2621
Tue: 1210Thu: 1205Sat: 1735
Tue: 1255Thu: 1250Sat: 1820
London Gatwick (LGW) to Corfu (CFU): Summer 2023
30 May 2023
Three per week
BA2812
Tue: 0715Wed: 0835Sat: 1700
Tue: 1230Wed: 1350Sat: 2215
BA2813
Tue: 1325Wed: 1445Sat: 2315
Tue: 1440Wed: 1600Sat: 0030
London Gatwick (LGW) to Mykonos (JMK): Summer 2023
10 June 2023
One per week
BA2814
Sat: 0820
Sat: 1420
BA2815
Sat: 1520
Sat: 1725
London Gatwick (LGW) to Salzburg (SZG): Summer 2023
28 March 2023
Three per week
BA2618
Tue: 1115Thu: 1640Sat: 0930
Tue: 1410Thu: 1935Sat: 1225
BA2619
Tue: 1505Thu: 2025Sat: 1400
Tue: 1610Thu: 2130Sat: 1505
London Gatwick (LGW) to Innsbruck (INN): Winter 2023
08 December 2023
Eight per week
BA2620
Mon: 0710Wed: 0945Thu: 0840Sat: 1235Sun: 0840
Mon: 1015Wed: 1255Thu: 1150Sat: 1545Sun: 1150
BA2621
Mon: 1105Wed: 1345Thu: 1240Sat: 1645Sun: 1250
Mon: 1210Wed: 1445Thu: 1340Sat: 1750Sun: 1350
BA2622
Fri: 1310Sat: 1425Sun: 1520
Fri: 1615Sat: 1730Sun: 1825
BA2623
Fri: 1705Sat: 1830Sun: 1925
Fri: 1810Sat: 1930Sun: 2025