It's no secret that you're utterly spoilt for choice in South Africa when it comes to safari options. After months of recent travel around the country, I've included four of my tried-and-tested favourite new lodges – each offering something new and unique. From exclusive-use villas, double-story treehouses, lush suites, to waterside bush sanctuaries.
Simbavati Homestead, Kruger National Park
In a private concession of South Africa's Kruger National Park, Simbavati Homestead offers a unique stay: all the trimmings of a luxury bush escape, except that you're not in a conventional lodge, but rather a home that is entirely yours. The self-catering element means you also save costs, and everyone gets a turn to cook – and yes Homestead is fully serviced so no need to do the dishes.
The house is supremely spacious, with five unique bedrooms, and then a bar, an open-plan kitchen, dining room and lounge. Ideal for just a couple, a group of friends or an extended family gathering. With the outdoor dining table straddling the veranda, we couldn't resist eating all our meals within eyesight of any passing (equally hungry) wildlife. The garden also sports a pool, viewing deck and boma.
Along with the keys to the Homestead, you're assigned a guide and tracker to take care of all your safari needs. Since you're the sole guests, all activities happen as and when you'd like them to. For example, as much as I love an afternoon/evening safari I often feel I'm missing out on the sunset magic at the lodge itself. On the last evening of our stay, we remained at Homestead for a sunset braai, and then afterwards headed out on an exciting night drive to meet some of the reserve's night creatures.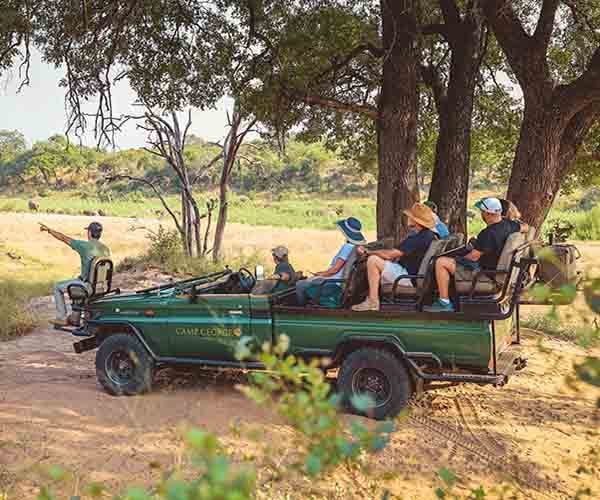 Simbavati Waterside, Kruger National Park
Barely an hour away in the park, and in the same lodge collection, Simbavati Waterside is a newly refurbished lodge that was given a complete overhaul during Covid. The result is a beautifully outfitted lodge with a series of free-standing rooms arranged around the dam – frequented by the local wildlife to quench their thirst.
The rooms are breathtaking; enticing biophilic-inspired designs and textures along with the large animal canvases adorning the walls – all photographed in the vicinity of the lodge. There's also a Media Room which doubles up as an office space, since let's face it, many of us must get a little work done while away – and fast internet and cushy surroundings. A short walk from the main lodge area, and the pool, gym, and spa provide space for clearing the mind.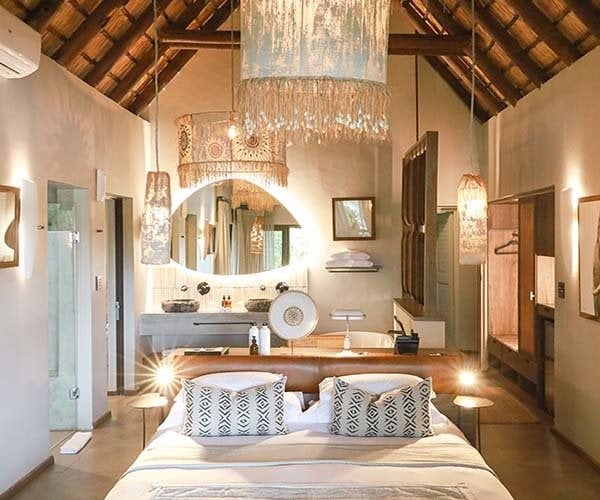 While bomas (outdoor fire pits) are a dime a dozen with safari, Simbavati Waterside elevates the game with the edition on a pizza oven for bush-themed Italian dining. If it's a little more solitude you're after, the lowered observation decks around the dam provide romantic alfresco spaces aplenty.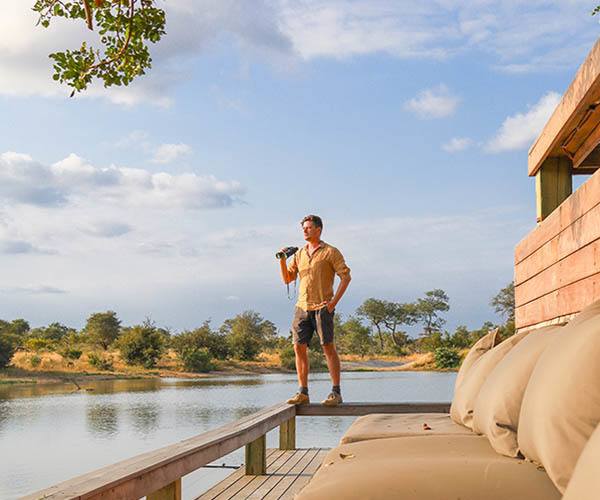 Lush Private Lodge, North West
In addition to abundant wildlife, Pilanesberg National Park is also home to the Black Rhino Reserve – a collection of smaller and intimate lodges. Pushing the boundaries on the close-to-Johannesburg safari experience, Lush is an exceptionally luxurious stay – synonymous with some of the most lavish lodges in Kruger. The privately owned lodge embraces a chic African styling and having been decorated by the owners themselves, Lush carries a definitive personal touch.
Lush welcomes guests to their Luxury suites, two Deluxe suites and then a brand-new Superior Deluxe Suite – my home for three days in the reserve. The suite is the furthest away from the main lodge with completely exclusive bush views. The outside deck is the largest of all suites, with its own heated pool, outdoor bath and (uber romantic) double shower. There are no railings or fences, so little separation from the wild.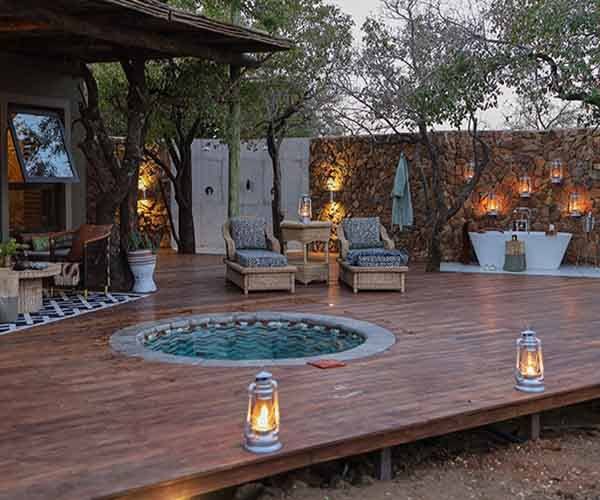 When you choose to venture out from your private bush sanctuary, the LUSH team are ready to cater to your every need – including pampering in a world-class spa. Game drives alternate between the private Black Rhino concession, and then the greater Pilanesberg Park – where the striking rock formations of a several million-year-old volcano provide a safari to remember.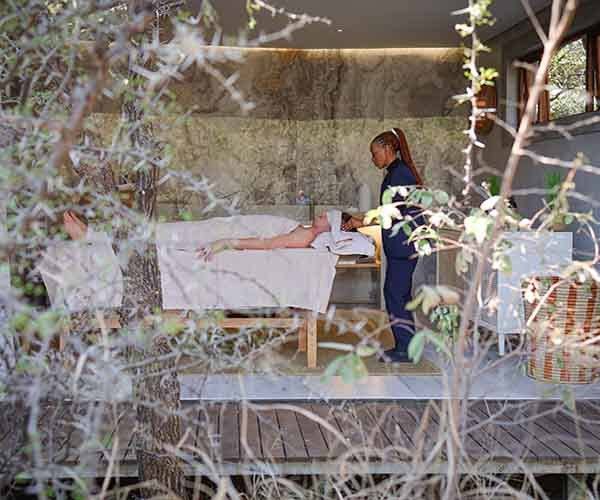 Melozhori, Western Cape
Shifting to the Western Cape, On the R45 between the bonhomie of Bonnievale and scenic mountains of Swellendam, is tucked away a hidden gem of a reserve. I was wildy keen to visit Melozhori Game Reserve and try out their two newest accommodation options. With no predators, the reserve offers safe exploring on foot or bicycle – and every stay includes a complimentary game drive to orient yourself around the 2300 hectares of wilderness.
First was a night in one of the two modern pods perched in the hills. Both pods offer complete privacy and generous views. Their length verandas have wood-fired hot tubs, lounging spaces, and braai facilities. Every corner of these curvy structures are Insta-worthy – so prepared for some holiday-envy on social media.
Melozhori's newest addition is a one-of-a-kind treehouse: branching out from the earth at the upper mouth of a valley with views down for tens of kilometres. The double-story structure has been masterfully built – and equipped with a pizza oven and a very impressive sound system. To help with immersion into nature the lower storey's veranda wraps around with a wood-fired hot tub, cargo nets and then my favourite – an outdoor shower.