With 2022 drawing to a close, it's time to start thinking about your 2023 travel plans. Why not include a trip to the Lake District? If you get a chance, you really should come to this beautiful corner of England. The Lake District National Park covers more than 2,000 square kilometres and is nothing short of spectacular, making it one of the United Kingdom's favourite holiday destinations. What's more, it offers pretty much everything. From breathtaking scenery to outstanding visitor attractions, amazing food to outdoor adventure, the Lake District has something for everyone.
But if you still need convincing, here are ten reasons to visit the beautiful Lake District.
The fells and mountains of the Lake District
The fells and mountains provide a stunning backdrop to the Lake District National Park. They also offer endless opportunities to explore, whether you're looking for a challenge or simply fancy a leisurely family walk.
If you really fancy a challenge, why not start 'Wainwright Bagging'? A Wainwright is one of the 214 fells identified by Alfred Wainwright, a fell walker and the author of a seven-volume pictorial guide to the Lakeland Fells which were published between 1955 and 1966.
Some aim to complete this challenge in a year, others in ten years. Some simply start it and enjoy taking part whenever they're visiting. And yes, some walks are harder on the knees than others; most will leave you gaping in awe at the scenery; and all will leave you with a sense of achievement and memories to last a lifetime.
The lakes (and tarns) of the Lake District
It will come as no surprise that one of the greatest draws to the Lake District are the sixteen glacial lakes and numerous tarns – another opportunity to try something new – open water swimming for example.
Open water swimming has grown hugely in popularity over the last few years, and while it's not everyone's idea of fun, the Lake District is one of the best places in the world to give it a go. It's also widely reported to be a mood booster and a stress reducer.
If this doesn't sound like something you'd like to try, how about stand-up paddle-boarding, fly-fishing or kayaking? Or if you're looking for something a little more serene, walk along the lakes' peaceful shores or take a trip on one of Lake Windermere's cruisers, or an Ullswater steamer. Better still, hire a boat yourself and explore the hidden beaches and bays on lakes such as Windermere or Derwent Water.
Lake District food
Not so long ago, if you'd asked someone about Lake District food, they'd have said Cumberland Sausage, Kendal Mintcake and Cartmel Sticky Toffee Pudding. A meal out was a warming stew or a hearty roast in front of a roaring fire following a day on the fells. All still worth savouring.
Fast forward to today and Cumbria has the highest number of Michelin starred restaurants outside London, including L'Enclume in Cartmel, the first UK restaurant outside London and Berkshire to be awarded three Michelin stars. In fact, the county now boasts a total of ten Michelin stars across eight restaurants, making it a true foodie destination.
And if Michelin-starred dining isn't for you, there are simpler pleasures to enjoy. From farm shops to farmers' markets, tea rooms to rustic cafés, there's plenty to explore. And most use locally sourced ingredients wherever possible, keeping those dreaded food miles as low as possible.
Cosy village pubs
If you're visiting the Lake District with family and friends, there aren't many better ways to unwind than with some delicious food and drink in the comfortable surroundings of a cosy Lake District pub.
Whether you've been enjoying the great outdoors and just need somewhere to quench your thirst, or you're looking for somewhere to enjoy some fine food, there's plenty of choice. In fact, wherever you're staying in the region there's likely to be a pub with a busy kitchen behind it, ready to serve some local delights in a warm, friendly atmosphere.
IMPORTANT NOTICE:
If you are reading this article anywhere other than on A Luxury Travel Blog, then the chances are that this content has been stolen without permission.
Please make a note of the web address above and contact A Luxury Travel Blog to advise them of this issue.
Thank you for your help in combatting content theft.
Outdoor adventure
With over 2,000 square kilometres to explore, the Lake District is the perfect playground for the outdoor enthusiast. Hiking, ghyll scrambling, swimming, mountain biking, road biking, canoeing, kayaking… the list goes on and on. This is arguably the adventure capital of the UK.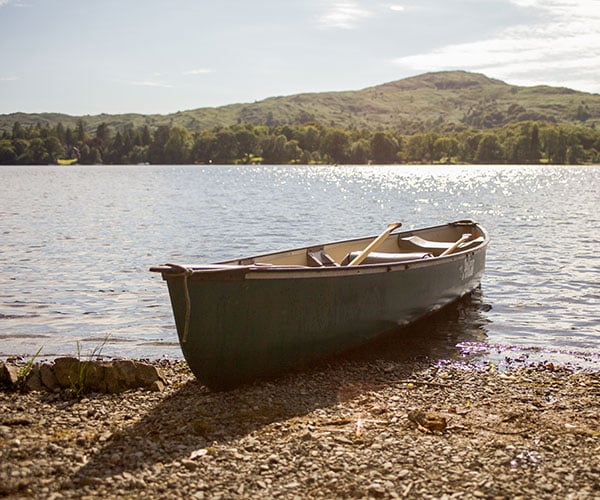 For the thrill seekers, why not head to Honister, where visitors can choose from abseiling, cliff camping and canyoning, amongst others. Climb the mine, tackle the infinity bridge or test yourself on the Via Ferrata. This is a day out you won't forget.
Lake District culture
It's not all outdoor adventure followed by fine dining. The Lake District has a rich cultural heritage as well. Not only did the likes of Beatrix Potter, William Wordsworth, John Ruskin and Arthur Ransome call this little corner of England home, but they were also inspired by it, producing works that have endured to this day.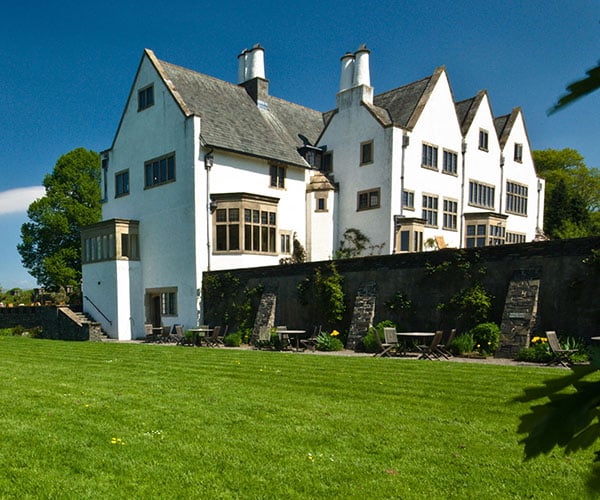 Nowadays you can take a trip to Hill Top, the traditional farmhouse where Beatrix Potter spent so much time or wander lonely as a cloud and just like Wordsworth you too may see a crowd, a host of golden daffodils (in March / April anyway). Alternatively, visit Dove Cottage or Rydal Mount, former homes of the poet, and have a go at writing a few lines of poetry yourself. Will these iconic surroundings rub off on you?
Why not recreate the battles in Arthur Ransome's Swallows and Amazons with a day on Coniston Water? Or visit Brantwood, former home of artist, writer and social reformer, John Ruskin, which sits on the shores of the lake.
For lovers of theatre, independent cinema, galleries, museums, festivals and exhibitions, visitors to the Lake District are spoilt for choice. Take time to visit some of the region's historic houses such as Levens Hall and Sizergh Castle; if live performance is your thing, there's nowhere quite like Theatre by the Lake on the shores of Derwentwater in Keswick or the Old Laundry Theatre in Bowness; and if you want to immerse yourself in the Arts & Crafts movement, soak up the atmosphere at Blackwell, just outside Bowness, one of the UK's finest examples of Arts & Crafts architecture.
Lake District museums
If you've visited the Lake District before, you'll know that it's a good idea to have a rainy day alternative up your sleeve. And there are plenty of rainy day options available, a chance to step back in time and delve into the region's rich history.
For instance, did you know there's a museum to celebrate the humble pencil? Derwent Pencil Museum in Keswick does just that – and we can assure you that it's a great day out for the whole family.
Head to the village of Backbarrow and visit the Lakeland Motor Museum, home to over 30,000 exhibits ranging from vintage fire engines to collectible toys. This is an absolute must for any motor enthusiast. You will also get to see the exhibition dedicated to the work of Sir Malcolm Campbell and his son Donald, who between them set twenty-one land a water speed records.
One of the most recent museums to open is Windermere Jetty Museum, located right on the shores of Lake Windermere. Windermere Jetty boasts a stunning collection of boats and sailing vessels, including steam launches, record-breaking speed boats and motorboats.
There are so many wonderful museums in the Lake District and Cumbria, so rest assured, wherever you are in the area, from Whitehaven to Windermere, Carlisle to Keswick, you'll find something that will pique your interest.
The wildlife
The Lake District is home to a wealth of interesting and rare species, thanks to its diverse habitats such as mountains, wetlands, lakes, woodlands and beaches. Which means that it doesn't matter where you're staying, there's wildlife at every turn.
One of the most loved species, the endangered red squirrel, can be spotted in parts of national park, making it one of the last few remaining places in the UK where they can be found in the wild. Other rare species which call the region home include peregrine falcons, Arctic char fish, red deer and ospreys.
Owls, otters, kingfishers and seals are regularly spotted and if you're out on the fells you may see small groups of fell ponies, a hardy breed well-suited to the sometimes harsh conditions of the Lake District fells.
Great for all Seasons and all ages
Okay, so we're combining a couple here. But the thing is, no matter when you visit, and no matter how old you are, there's always something to do. From family hikes to leisurely meals, museums to kids' attractions, everyone and everything is catered for.
Easy to reach
It may seem like the Lake District is a long way, but it's actually easily accessible. The train journey from London takes less than three hours, while from Manchester it's just over an hour. And for those coming by car, the M6 has junctions accessing south Lakes and north Lakes.
There are so many reasons to visit the Lake District, some of which we've highlighted above. So what will your 2023 travel plans include? We hope that a trip to this stunning part of the country is on the list.
Rachael Thomas is Managing Director of Matson Ground Estate Company Limited, which has a number of Lake District holiday cottages, including Birkdale House. Birkdale House is a luxury Victorian residence at the heart of a privately owned estate in the English Lake District.
If you would like to be a guest blogger on A Luxury Travel Blog in order to raise your profile, please contact us.