Barcelona, renowned for its vibrant culture and breathtaking architecture, also offers a haven for those seeking the pinnacle of pampering and self-care. Embark on a serene journey to indulgence, relaxation, and rejuvenation as we explore the city's most luxurious spas and wellness retreats.
43 The Spa
Perched atop the Hotel Arts Barcelona, is a remarkable sanctuary that seamlessly merges luxury with a profound sense of well-being. 43 The Spa invites you to immerse yourself in the epitome of relaxation while enjoying unparalleled views of both the Mediterranean Sea and the magnificent cityscape of Barcelona.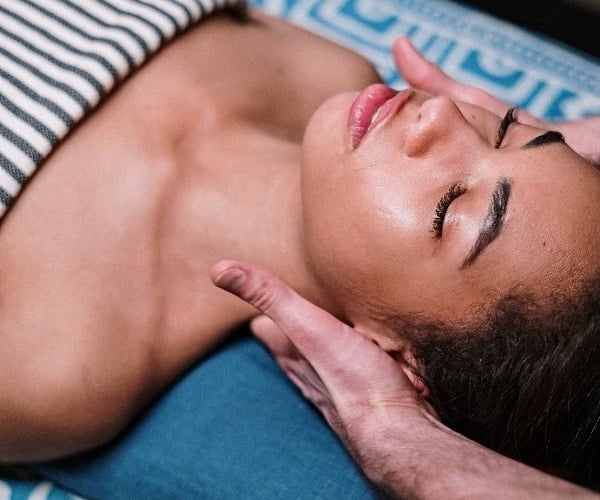 Within this extraordinary spa, a world of relaxation unfolds, offering a diverse array of facilities for your indulgence. This luxurious haven has two stunning aquatic areas with hydrotherapy pools, steam baths, showers and dry saunas. Moreover, you can find complete tranquillity in the various relaxation zones and serene outdoor terraces.
For those seeking a deeper level of rejuvenation and wellness, eight treatment rooms stand ready to embrace you. Here, a team of highly skilled therapists await to pamper you with an extensive menu of massages, facials, and treatments, all thoughtfully designed to cater to your every need. These treatment rooms exert an aura of serenity and sophistication, allowing you to completely relax.
Every moment spent within the confines of this spa is an invitation to explore extreme relaxation and rejuvenation.
Address: Carrer de la Marina, 19, 21, 08005 Barcelona, Spain
Can Vital
If you are seeking a retreat that combines eco-friendliness, mindfulness and relaxation, then this exceptional residence could be just what you desire. Nestled on the outskirts of Barcelona, Can Vital is a haven for some of the finest yoga and wellness sessions.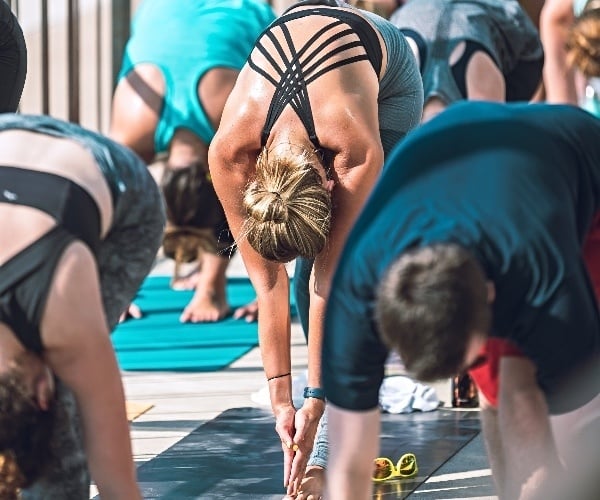 Numerous yoga, meditation, and wellness instructors choose this venue to host their exclusive retreats, inviting like-minded individuals to partake in these transformative experiences. While each instructor designs their own unique programme, a shared objective shines through – dedication to facilitating pure relaxation and holistic well-being for all participants.
The residence in which these wellness retreats take place also emits a calm and rejuvenating aura, thanks to its meticulously designed spaces. Throughout the property, you will encounter an array of areas, each dedicated to complementing your wellness journey. Among these areas, you'll discover three enchanting open-space terraces that enable participants to fully immerse themselves in the surrounding nature, a spacious outdoor yoga deck for group sessions, a well-equipped gym, a relaxing sauna, and a saltwater pool.
This wellness retreat is an ideal location for those wanting to truly embrace their natural surroundings and experience a unique yoga experience.
Address: Cami Mas Soler, S/N, 08773 Sant Joan de Mediona, Barcelona, Spain
Alaya Healing Holidays and Retreats
For those after a beautifully situated and uniquely rejuvenating retreat, Alaya Healing Holidays and Retreats is a top choice. Conveniently located just 45 minutes from Barcelona, this retreat offers a relaxing experience within a beautifully renovated 150-year-old wine farm.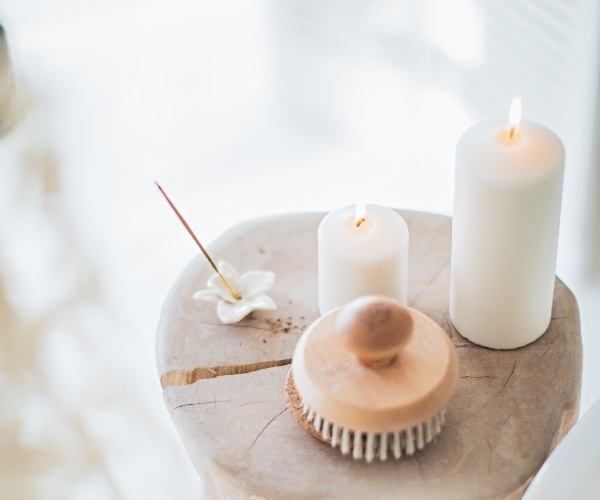 Here, a diverse array of classes await, from cooking and hiking workshops, to art and wine classes, you are sure to find the perfect experience for both your body and mind. Their retreats also allow you to unwind with holistic modalities like spa treatments, therapeutic massages, sound baths, and mindfulness practices, encouraging your body to truly heal and restore itself.
Additionally, if you are seeking a shorter yet equally rejuvenating break, the retreat also provides half-day and full-day passes, granting access to their facilities, including the pool and jacuzzi, and allowing participation in meditation and yoga classes.
Your time at Alaya goes beyond a simple retreat – it is a rejuvenating blend of self-discovery and wellness that will leave you with enduring memories and a refreshed spirit.
Address: Cal Pau Cruset Barri, Camí de Mas Bertran, 08737, Barcelona, Spain
Aire Ancient Baths Barcelona
Hidden within the heart of Barcelona, you will discover a sanctuary dedicated to the genuine relaxation of both the body and mind. Inspired by the ancient Roman baths, this space offers an escape from the bustling urban life, allowing you to truly immerse yourself in a realm of tranquillity.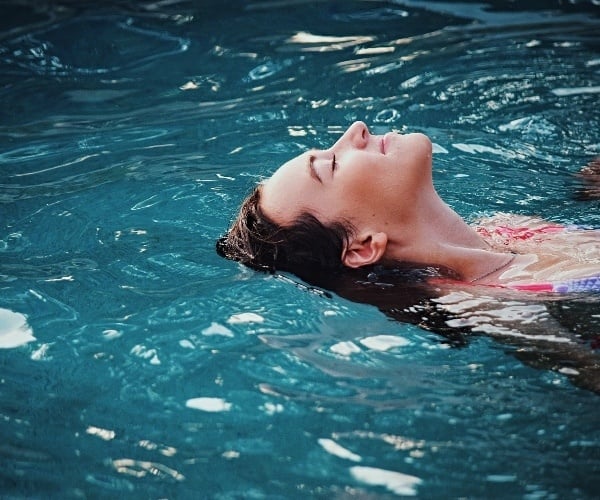 Aire Ancient Baths utilises water as the main element of the experience and immerses you in its therapeutic embrace. There are an array of baths available, all at varying temperatures and each serving a distinct purpose: the soothing warm baths unwind tense muscles, while the cooler baths promote blood circulation and skin rejuvenation. Additionally, you can choose from a selection of over 30 exclusive retreats and packages, ensuring that there is a unique experience to meet everyone's desires.
Here, you can discover a place where the ancient rituals of relaxation come alive, allowing you to unwind, heal and rejuvenate in an authentic way. So, whether you seek revitalisation, pampering, or simply a serene escape, Aire Ancient Baths is an incredible sanctuary that can meet your needs.
Address: Passeig de Picasso, 22, 08003 Barcelona, Spain
Mandarin Oriental Spa
Another rejuvenating escape from reality can be found on the lowest level of the luxurious 5 star Mandarin Oriental Hotel. Within this incredible hotel is the peaceful haven, Mandarin Oriental Spa, where you can experience extreme serenity and rejuvenation.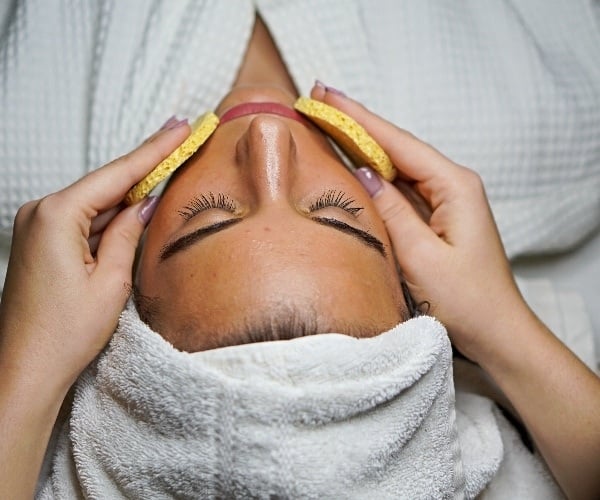 Among the prestigious facilities, you will find a luxurious spa, an inviting indoor swimming pool, spa suits, and a fully equipped fitness studio, ensuring a thorough wellness experience. Their wide array of treatments, developed through collaboration with experts in traditional Chinese medicine and aromatherapy masters, guarantees a lavish and tailored experience.
Furthermore, a remarkable feature of this spa is the one-of-a-kind HairSpa service by Miriam Quevedo. Here, a specialised camera is used to conduct a detailed assessment of your hair and scalp. Based on the results of this assessment, a customised treatment is crafted to meet your individual needs, resulting in hair that feels exceptionally nourished and revitalised. This personalised approach ensures an unforgettable experience, leaving you feeling your best.
Address: Pg. de Gràcia, 40, 08007 Barcelona, Spain
Whether you are in search of a comprehensive wellness retreat or simply a spa getaway from the urban hustle and bustle, Barcelona has an array of soothing experiences to revitalise you. Allow yourself to embark on an inner journey of healing and rediscover the essence of wellness and rejuvenation by exploring these highly recommended establishments!
Sandra Roig is Marketing Director at AB Apartment Barcelona. AB Apartment Barcelona is an apartment rental agency offering over one thousand short and long term apartments across Barcelona.
If you would like to be a guest blogger on A Luxury Travel Blog in order to raise your profile, please contact us.