Heads up: some of the links on this site are affiliate links. If you click and make a booking or purchase, I'll make a commission (at no extra cost to you). I partner with companies I personally use and the $$ goes towards creating more awesome, free travel content. 
The French Riviera – also known as the Cote d'Azur – is one of those ritzy and glitzy destinations that can easily burn a hole in your pocket. However, even if you're not a ballin' celeb, it's still possible to travel the French Riviera on a budget too – you just have to be a bit more savvy.
Luckily the public transportation system there is fantastic, with buses and trains that will allow you to hop from place to place. As you travel along the coastline you'll discover picturesque towns, sandy beaches and beautiful clear waters, making it impossible not to fall in love with the place.
Here are some of the best places to visit on the French Riviera; I would recommend a day for each of these places.
Nice
This is where I'd suggest you base yourself, since Nice has so much going on. You could easily spend a week getting lost in the Old Town trying all the different restaurants and Happy Hour bars. The French really know how to prepare food, so if you're looking for a good dinner in Nice I'd highly recommend Les Garcons if you're looking for a delicious set menu at a reasonable price.
For things to do, make sure you take along the famous Promenade des Anglais and visit the colourful flower market, Marche aux Fleurs. If you're feeling athletic you can also hike up the Castle Hill for views over the entire city.
You can easily find an incredible apartment here for around €70-€80 per night on AirBnB, making it a great spot to park yourself up for a week or two.
Juan Les Pins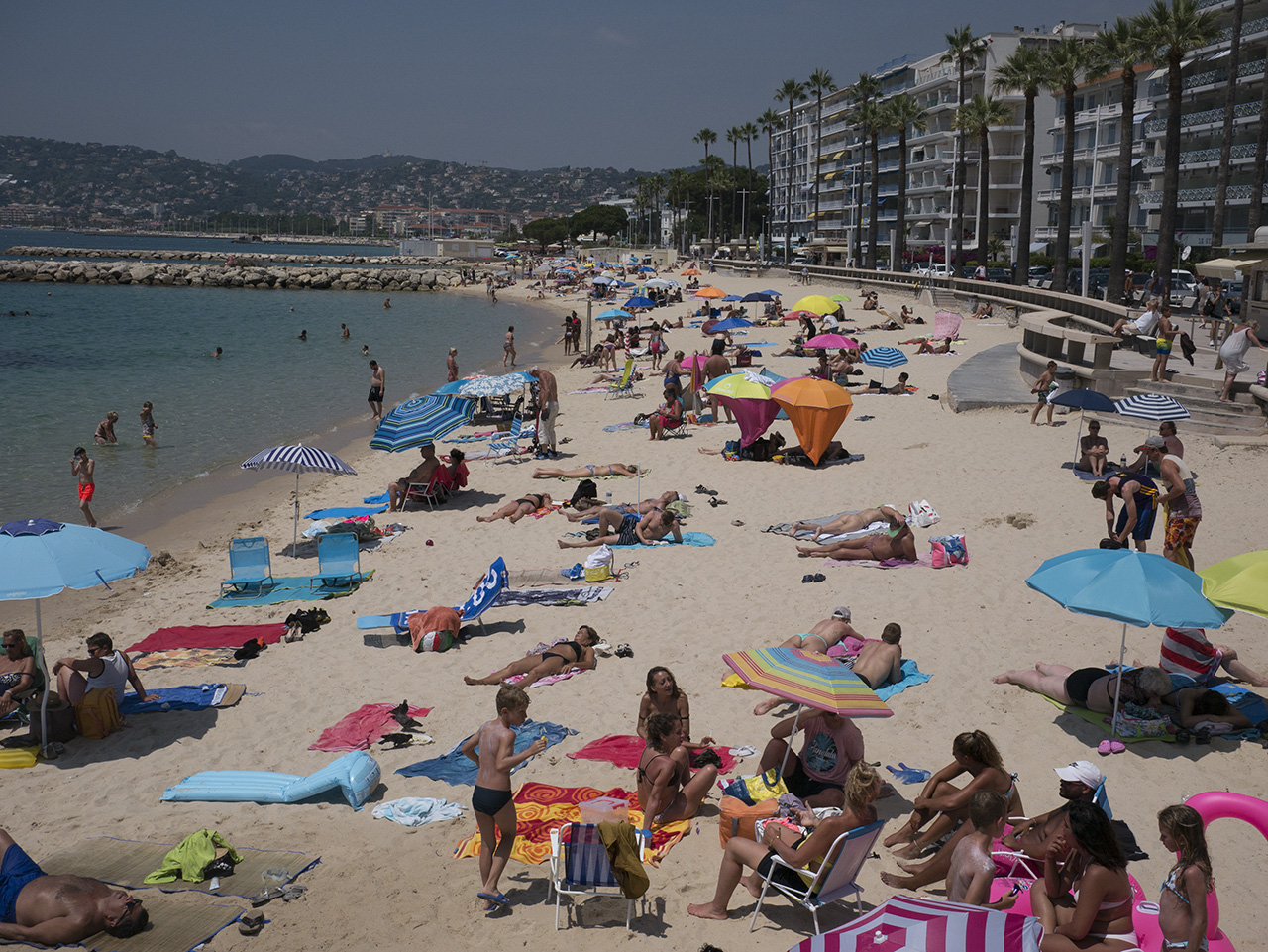 Located to the west of Nice you have Juan Les Pins, which has the sandiest beach on the French Riviera. Along the beach there are several piers where you can soak up the sun, or you can sit on the soft sands. Lounge chairs at the beach bars can be quite pricey though, so if you don't feel like getting out your wallet then there are two free sections of beach you can choose from.
If you're looking for a chic place to stay then the Hotel Belle Rives is a famous hotel that used to be a villa owned by Great Gatsby writer F Scott Fitzgerald. The atmosphere here is laid back, although there are several bars where you can sit outside and order a sunset cocktail.
Cannes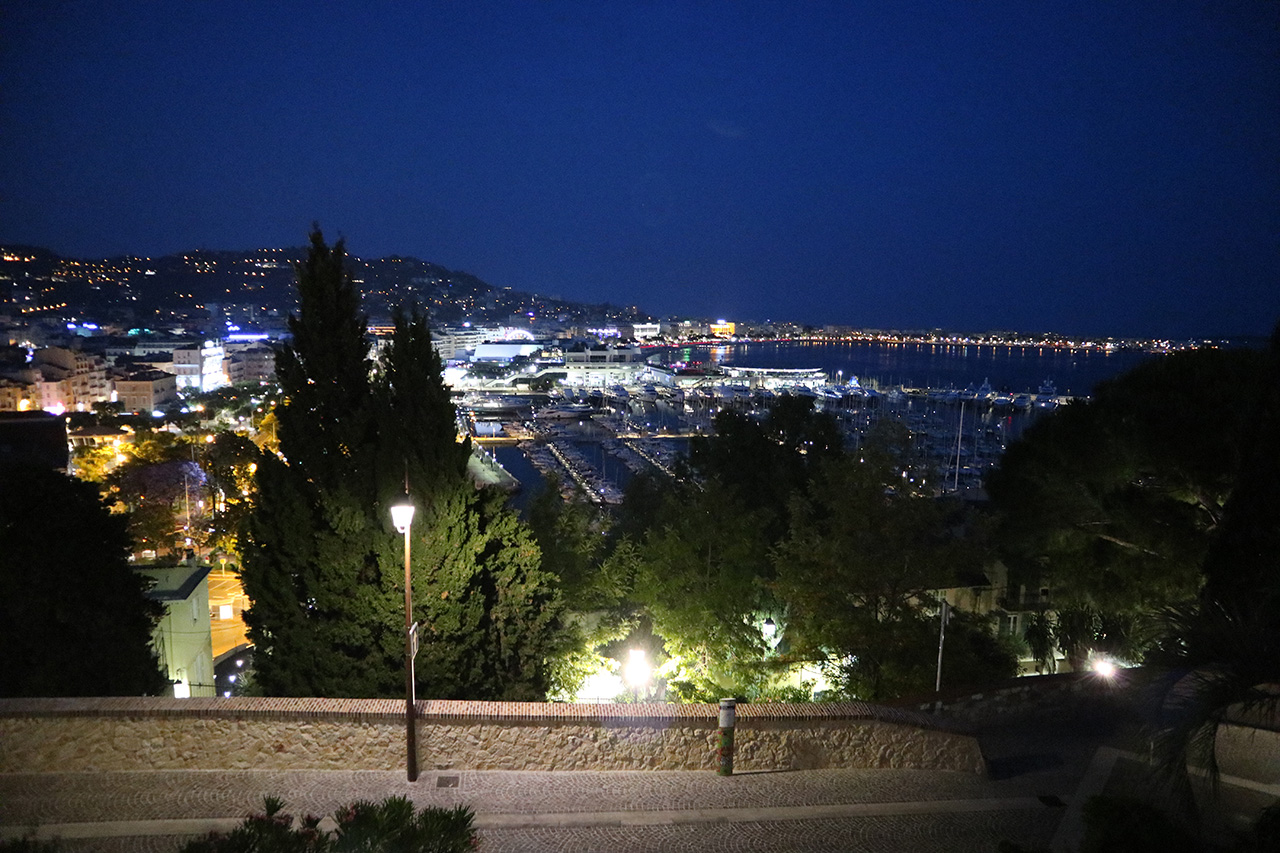 Cannes is probably my least favourite of all the French Riviera destinations but it's still worth a visit to see the famous promenade and Palais des Festivals et des Congrès. Ideally you would want to visit Cannes during the film festival, although prices of accommodation can obviously be quite high.
The best time to visit Cannes is at night, when you can stroll through "Le Suquet" and grab a 3-course meal in one of the many restaurants. Keep walking up the hill and you'll reach the clock tower, which offers views of the twinkling lights over Cannes.
Beaulieu-sur-Mer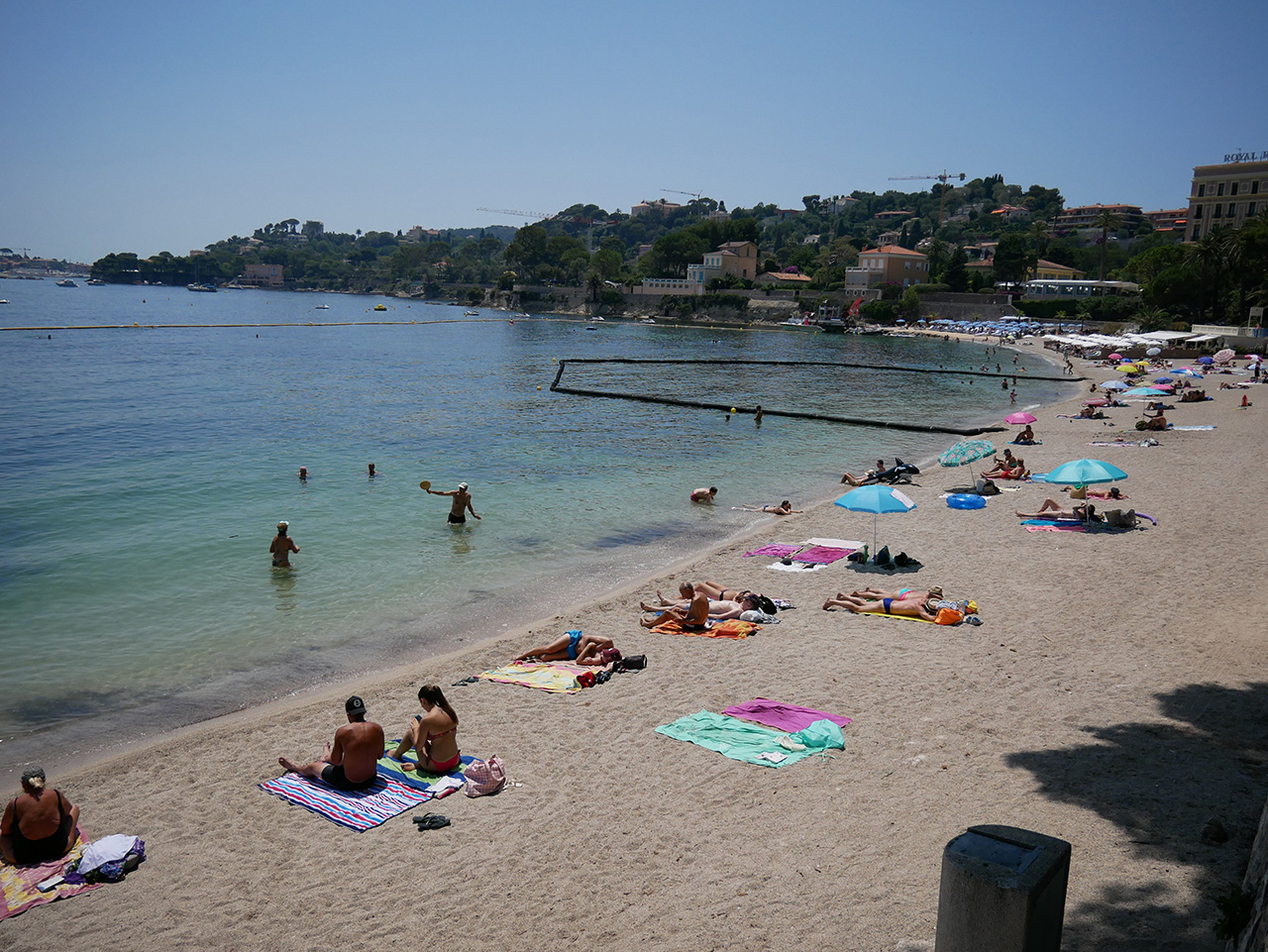 Another great beach destination in the south of France, Beaulieu-sur-Mer has a relaxed beach and is quite than its neighbour Villefranche. This beach is only a couple of stops on the train from Nice Ville, so it's the ideal beach to visit if you want a sandy beach that's not too far from the city.
The added bonus is there's a grocery store nearby so you can stock up on water and snacks.
Villa Ephrussi de Rothschild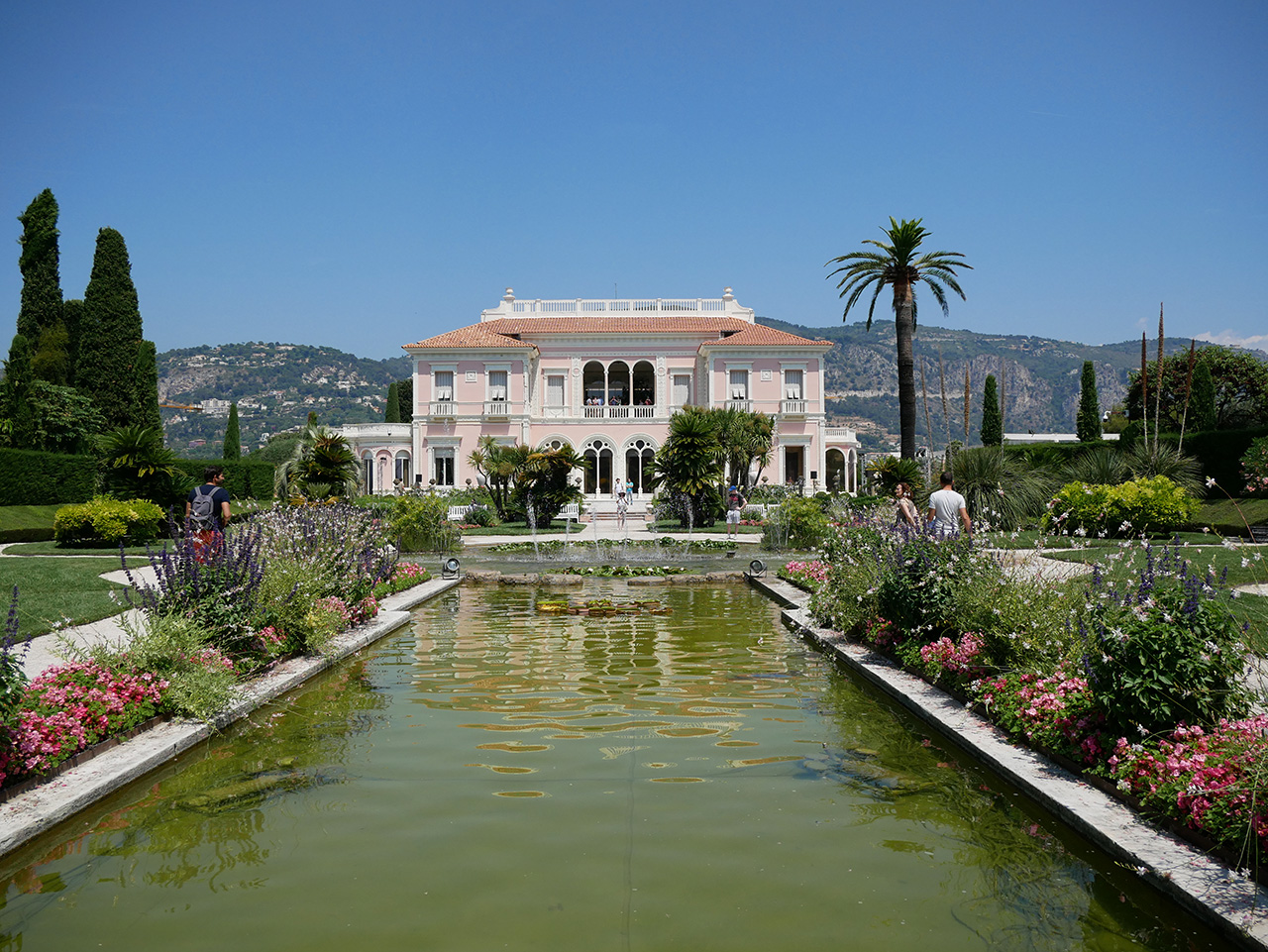 Villa Ephrussi de Rothschild is a gorgeous pink house with a fountain and gardens located at Saint-Jean-Cap-Ferrat. This was perhaps my favourite sight to see in the South of France.
Classical music plays in the gardens, which gives quite a dramatic atmosphere as you gaze from the balcony above. There's also a tea room here so you can sit and enjoy lunch on the terrace.
Villefranche-sur-Mer
Since the beach in Nice is incredibly rocky and uncomfortable, Villefranche is the closest sandy beach. Because it's only a quick ride on the train or bus, it also happens to be packed with people on weekends which can make it too noisy and crowded. The village here is very picturesque to wander around though, and there are several restaurants where you can enjoy a bowl of moules frites.
Eze Village
Next on this list of best places to visit on the French Riviera is Eze Village (pronounced a bit like airzzz). The village is perched on the top of a mountain, offering stunning views all around. From Nice you can take the #112 and #82 bus – just don't get confused and take the train to Eze-sur-Mer, which is all the way down at the coast.
Eze is a tiny little town with stone buildings, art galleries and a few restaurants, plus two luxury hotels called Château de La Chèvre d'Or and Château Eza. You can also take a look at the church and wander around the exotic garden, which is filled with cacti, sculptures and exotic plants.
Cap d'Ail
Cap d'Ail is accessible by train from Nice and has the best beach on the French Riviera. The reason I say this is because it's far more secluded which means less tourists encroaching on your towel at the beach. When you leave the train station you'll want to head straight towards the water and walk to your right along the footpath. Some people sunbathe on the rocks here, but if you keep going for about 20 minutes you'll come across a beautiful secluded beach. There's no shop at the beach to buy cheap beers or snacks, but there are 2 restaurants serving food and drink. Prices are definitely on the expensive side (it's France after all), so you can always bring your own packed lunch.
Monaco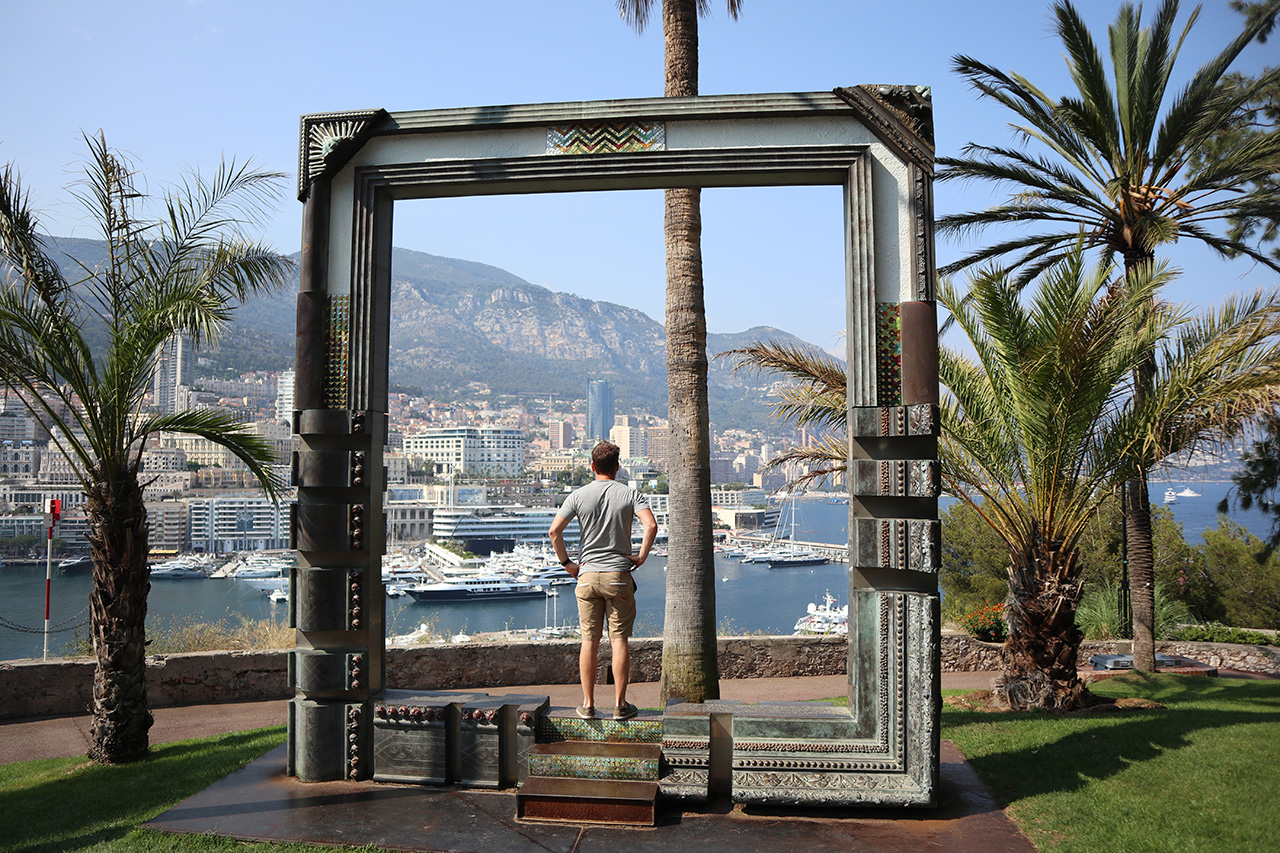 No trip to the French Riviera would be complete without taking the number 100 bus to Monaco. The bus journey in itself is beautiful, offering sweeping views of the ocean along the way. It's best if you get off at the tourist office so you can walk downhill from there towards the port, otherwise you'll be walking uphill. Your first stop will be the grandiose Casino de Monte Carlo, which has an entrance fee of €17, but if you don't feel like splashing the cash then you can still take pictures inside the lobby. From there you can head straight towards the port, where there's an outdoor Olympic-size swimming pool if you want to cool off from the heat. Once you've finished your swim it's time to hike up to the Prince's Palace, which is perched on top of a steep hill. The climb is a bit tiring on the legs, but it's worth it for the views at the top. While you're up here buy a ticket to go inside the palace and visit the Oceanographic Museum, which are both located a short distance from each other. Monaco is known for being incredibly pricey, so don't stop for a drink at Cafe de Paris unless you want to pay €10 for a soda. Instead, pay a visit to Brasserie de Monte Carlo, which has a Happy Hour from 5pm. With half price beers and cocktails, you really can't go wrong.
A Final Word…
So that completes this list of the best places to visit on the French Riviera. I'd advise choosing one per day. In summertime the weather can get incredibly hot, so I'd advise doing your main sightseeing in the morning or evening, then spending most of the day at the beach.
There are so many incredible towns and villages on the French Riviera so it's wise to spend a week here so you can see it all.
More France blog posts: