By Sandra Roig on Apr 08, 2023 in Attractions, Europe, Events, Going Out, Leisure Travel, Regions, Spain, Speciality Travel, Travel Miscellany, Western Europe
Barcelona is an international hub for tourism. With fabulous sunny weather, amazing beaches, world-famous attractions and UNESCO World Heritage Sites, it is no wonder that the Catalan Capital is at the top of many people's bucket list.
There is no better time to visit this incredible capital than in May! The tourism season officially starts here, with tourists from all over the world flocking in their thousands to experience the fun for themselves.
The days are longer and warmer, and the skies are blue. What are you waiting for? Here is our guide to Barcelona in May…
Weather
Temperatures in Barcelona average around 20-25 degrees celsius in May. This climate is perfect for wandering all over the city. From the Mountains of Tibidabo, to Park Guell or even exploring the Gothic Quarter, walking around has never been more pleasant!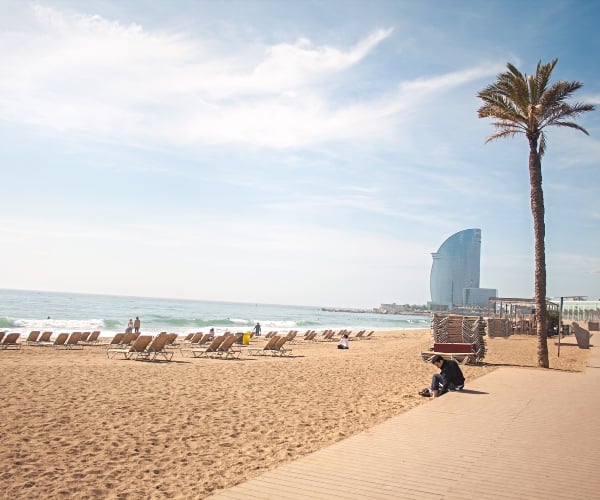 It is even possible to swim in the sea at this time of year! The waters are a lovely temperature, so be sure to take advantage of the beach on your travels. We recommend the popular favourite, Barceloneta beach. This beach is often rather busy, but for good reason. There are beach bars and yummy seafood restaurants a plenty, as well as proximity to the rest of the city.
We also recommend Bogatell beach. Though a bit further out, this beach is the calmer choice if relaxing is on your agenda. The soft sand and crashing waves are yours for the taking! In fact, why not try your hand at some beach activities while you're there? Beach volleyball courts are readily available. So grab your pals and head down there this May!
What to see
If you're planning a city break this Spring then fear not! There are plenty of events and festivals taking place this May in the city. Here are some of our top picks:
Camp Nou football match
At the top of our list of recommendations is to go to a football match at the iconic Camp Nou football stadium. This stadium is the home to the world-famous team, FC Barca who, this May, will be playing several matches that are bound to be worth the watch! Buy your tickets online and early to avoid disappointment. Prices range anywhere from 50 euros upwards, but tickets are well worth it in our opinion.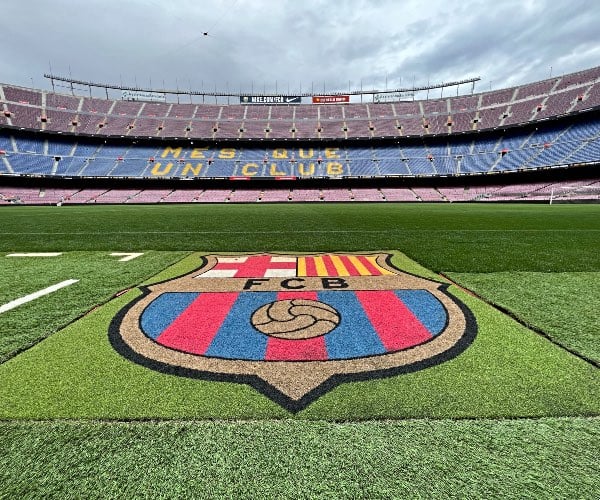 Soak in the intense football atmosphere this May! Here are some important dates to keep in mind if you fancy catching a match:
3rd May FC Barça vs Osasuna FC21st May FC Barça vs Real Sociedad28th May FC Barça vs RCD Mallorca
If you're travelling with the family, why not take a tour of the stadium? Learn from the experts what makes Camp Nou so truly special. Explore the Leo Messi exhibit and admire the European Cups on display. What are you waiting for!
Festival Ciutat Flamenco
Festival Ciutat Flamenco returns this 2023 for its 29th edition! Whilst the date is yet to be set, what we can expect is days of non-stop fun and flamenco entertainment. Festival Ciutat Flamenco is, as you would expect, a flamenco festival that celebrates all things Barcelona, over the course of 11 days. When it comes to culture, it doesn't get much more authentically Spanish than flamenco. The Festival Ciutat Flamenco will take place all over the city, in various iconic locations. So don't miss out!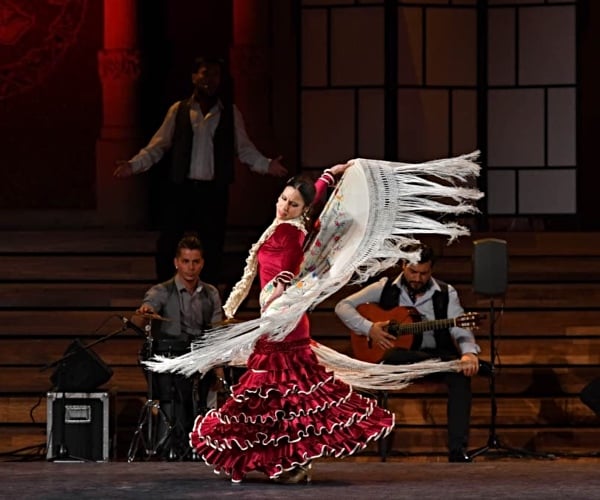 All performances centre around flamenco (of course!), but there is lots of variety within this category to be explored. For example, there are many traditional flamenco performances to watch. However, many dancers are bringing a taste of a new form of flamenco to the stage. With other musical influences, such as jazz, these shows will experiment with new techniques, styles and melodies. There is something for everyone at this fabulous festival! With a mix of new and old, modern and traditional, you're bound to find something that tickles your fancy.
IMPORTANT NOTICE:
If you are reading this article anywhere other than on A Luxury Travel Blog, then the chances are that this content has been stolen without permission.
Please make a note of the web address above and contact A Luxury Travel Blog to advise them of this issue.
Thank you for your help in combatting content theft.
Festa Major de Nou Barris
Nou Barris is a lesser-known, and relatively unexplored neighbourhood in Barcelona that is popular with locals for its calmer atmosphere, and traditional Catalan identity. The neighbourhood is situated between the districts of Sant Andreu and Horta-Guinardó and is a true taste of authentic Barcelona life.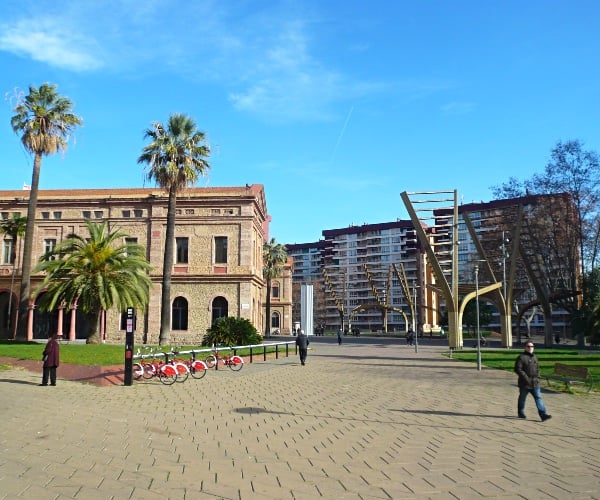 Each year, held on the second fortnight of May, the Festa Major de Nou Barris takes place. This year the festivities will go ahead in the main square, or Plaça Major de Nou Barris, where lots of traditional dancing, concerts and performances will take place.
Local residents, traders, business owners and associations keep this magnificent tradition alive, year after year. And one thing's for sure… You're not going to be bored! For example, on Saturday evening, the Correfoc will light up the city, with kids and adults dressed up as demons and dragons, running around the neighbourhood with fire and light. Or how about seeing the tall human towers on Sunday in the main square? From large shared meals, to theatre productions and competitions, this is a great one to visit with the family!
So, there you have it! Our guide to Barcelona in May. We hope you enjoyed this blog, and feel inspired to explore the magnificent Catalan Capital this Spring season. One thing's for sure, you won't be short of things to see!
Sandra Roig is Marketing Director at AB Apartment Barcelona. AB Apartment Barcelona is an apartment rental agency offering over one thousand short and long term apartments across Barcelona.
If you would like to be a guest blogger on A Luxury Travel Blog in order to raise your profile, please contact us.